The new generation POS is just a Touch away! Aera Touch is the ideal software for the management of the Point of Sale in touch screen mode for retail stores such as toyshops, cosmetics, clothing and sportswear shops, fruits, vegetable and fish shops, appliances and electronics shops and much more. Aera Touch is also a proven solution ideal for bars, cafeterias, pastry shops, fast-food and takeaway outlets, or any other catering establishment that does need to manage orders on tables.
SOME ADVANTAGES
Time optimization
Aera Touch frees up time for managers and sales assistants to focus on ensuring all the staff are delivering an excellent service and solidifying positive customer experiences. It is reliable, robust and straightforward to use, creating a faster, more efficient and intuitive working environment for both management and staff. The numerous reporting functions allow managers to analyze the business activity in detail with statistics for the control of costs and profit margins of individual departments and products.
Reliable
Aera Touch is designed for the management of business activities who issue a considerable number of daily receipts. The rapidity of issuing the receipt avoids the queues of customers accumulating at the cashpoint, and the exceptional sturdiness of the database enables you to keep flawless performances. Aera Touch allows a quick product search through the fully customizable touch screen mode or else by scanning the barcodes on the items. The graphical interface is optimized to minimize the operations (clicks) necessary to perform each function and is very easy to learn and get accustomed to by cashiers.
INNOVATIVE SOLUTIONS
Cash management
Aera Restaurant manages the best automatic cash handling machines on the market (Cashlogy, CashDro, Glory) that accept a payment in cash and deliver the change securely, eliminating mistakes and speeding up the customer transaction and the end of day procedures.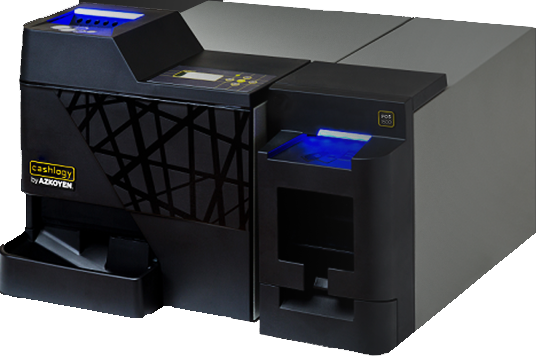 Delivery solution
Aera Touch is the backbone for the integration with our latest development: Aera Delivery. Aera Delivery helps to manage orders to be prepared for delivery or in-store collection, as well as manage the incoming payments from couriers.
SOME FUNCTIONS
Scale Management
Whether for a delicatessen, meat or fish counter at a supermarket, or a single scale in a grocery store, Aera Touch manages the sale of items that need weighing. The scales software module (Aera Libra) can manage different types of electronic scales, either directly connected to the check-out POS, or else by printing a ticket from other scales located in other areas of the store.
Data real time on mobile
Application sEmployees can use the Aera Analytics App to track sales figures and inventory, and managers can keep up with daily reports while out of the office, all in real-time from a PC, tablet or a smartphone.
Scalable Solution
The Enterprise solution allows the Aera Touch to be used simultaneously for different points of sale. It is the ideal solution for managing all points of sale participating in a franchise.
—> Download brochure <—
Request demo / information