KIOSK SYSTEM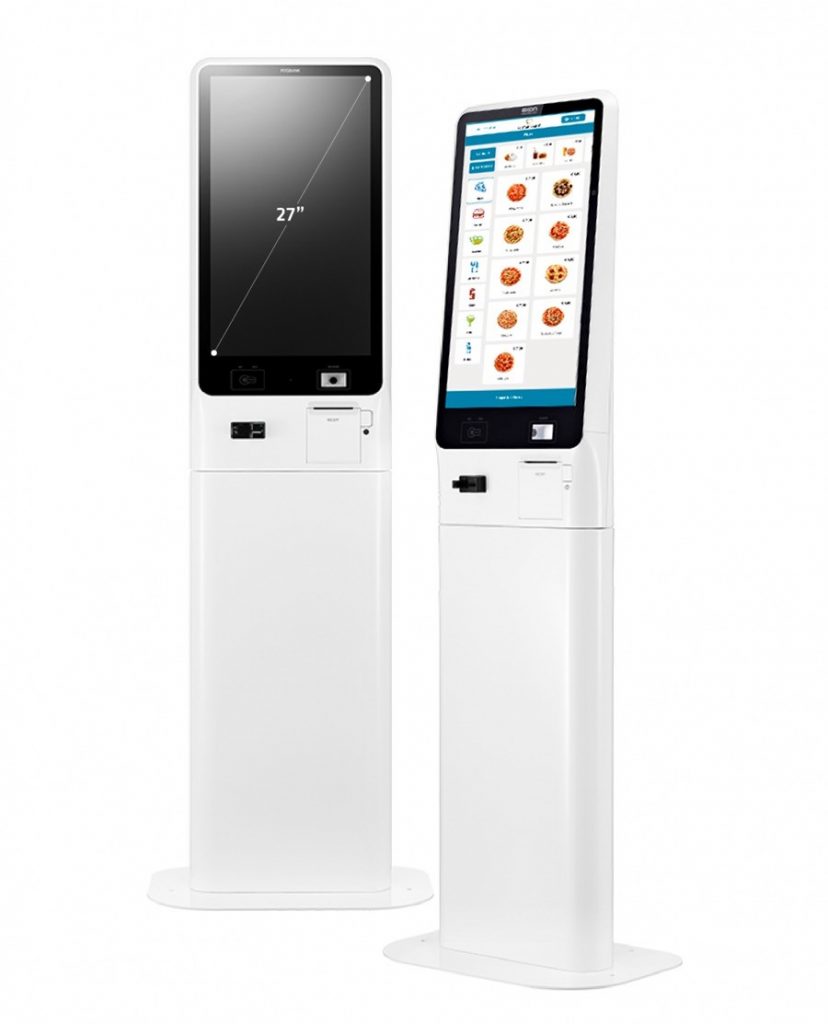 The BIGPOS® 2700 is a whole new self-service kiosk for retail stores and quick service restaurants. It delivers elegant look, easy installation, and quick maintenance. Beyond comparison. Designed with diverse business needs in mind, the BIGPOS® 2700 is engineered to offer rich functionalities
with peripheral and customized options.
The BIGPOS® 2700, surprisingly easy, takes self-service technology to the next generation.
Elegant.
Even Friendly
Kiosks are the interface between stores and customers. Look and feel do matter, as they affect customer experiences.
The curved structure adds elegant style to the BIGPOS® 2700. This elevates store space and enhances friendliness for customers.
The BIGPOS® 2700 presents a new standard to kiosks and self-service technology.
Simple.
In Everyway
The BIGPOS® 2700 is simple. Simple in everyway. Compact and modular design enables easy shipping and installation. Just open a cover and drop in when loading a roll paper, like receipt printers. Its instant access to internal components speed up easy maintenance.
The BIGPOS® 2700 makes operation of kiosks hassle-free.