The most awarded wireless security system in Europe.
Ajax was built from scratch by combining previously non-existent technology with functional design, while using the best components available.
Jeweller
Radio technology for stable communication with detectors over long distance.
Connects Devices up to 2,000 metres away
Transmits alarm from detectors to the hub in 0.15s
Operates up to 7 years without battery replacement
Encrypts Data with a floating key encryption
Detect radio jamming and interference
OS Malevich
Highly Secure real-time operating system for stable operation of Ajax.
Protects against viruses
Protects against bot attacks
Verifies operation status and reports to the owner
Over-the-air updates regularly provide new features
Ensures the System does not get overloaded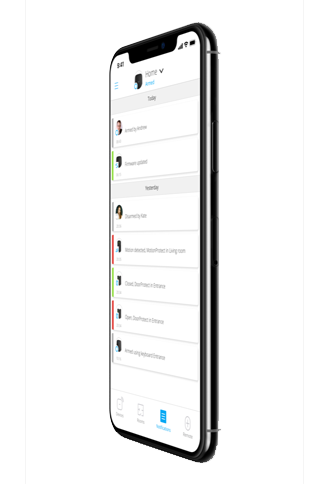 Protect your home with a tap
Turn your security system into one easy-to-manage device. Arm Ajax with a few taps.
Switch on appliances before you get home. Get instant notifications through Swift Alerts, a protocol that even modern messengers envy.
Stay updated with a full event log in the notification tab
Get instant alerts with push notifications, SMS or phone calls
Monitor the performance of detectors and other devices in real time
Receive arming and disarming reminders
Manage Device configurations from anywhere in the world
Trespassers won't go unnoticed
Ajax detectors accurately determine when an intrusion has occurred and filters false alarms.This is made possible due to the SmartDetect digital algorithm and multi factor detection models.
Protect against fire, smoke and carbon monoxide!
Ajax quickly recognizes the first signs of a fire: smoke or sharply increased temperature when the fire is burning without smoke. Additionally the CO detector sends an alarm before carbon monoxide levels become life-threatening.
Not one drop of a problem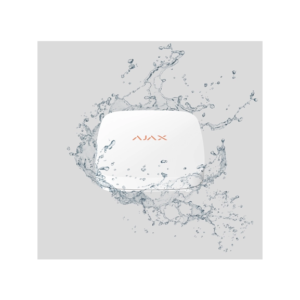 Ajax sends an alert at the first sign of moisture and cancels it as soon as the water dries. Detectors are designed to operate in tough conditions to prevent water damage: they are corrosion-resistant and protected from dust and moisture ingress.
Manage devices from a distance
With Ajax, houses and offices get smarter. Adjust climate control and lighting, turn on everyday appliances and open the front door with a few taps on your smartphone.
Protection against both the preventable and the unforeseeable
Unlike most security systems, Ajax is ready to protect against the unforeseen. If something goes wrong, you will know about it.
Backup battery: When power fails, the system can work up to 15 hours on reserve power Encryption: A floating key encryption algorithm protects data from being intercepted or forged
Device authentication: The unique identifier makes spoofing devices virtually impossible
Two communication channels: Notifications are sent by Ethernet and GSM channels to ensure delivery
Frequency hopping: The hub switches frequencies to avoid jamming and interference
Device polling: The hub checks the operation status of devices at least once every 12 seconds system that has proved its reliability
Installation is a breeze
Ajax was created to be practical. Installation requires a smartphone, basic tools and minimal time. This makes the system useful for both homeowners and renters, since the system can move with you to a new home. Detectors are connected using a QR-code and few taps in the app Batteries and installation hardware are included No device disassembly required.